A perennial at Christmas time, although there are only 3 ingredients, this takes some elbow grease to mix properly. Do not over bake.
Preparation Time: 30 Minutes Serving Size: 40-45 pieces
3 cups Bisquick baking mix
1 pound hot country-style breakfast sausage (Neese's if you can find it)
A 10 ounce block of extra sharp New York cheddar cheese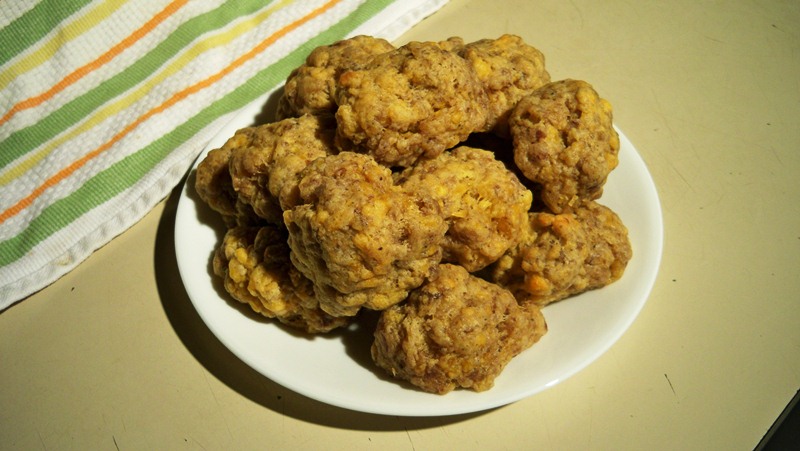 Click on picture for more images.
Bring sausage to room temperature. Grate the cold cheese using a normal-sized box grater. Set aside to come to room temperature. Preheat oven to 350°. Break sausage into small pieces in a large bowl. Add dry biscuit mix and cheese. Work together with hands until well blended, trying not to over work the dough to ensure tenderness. This takes some elbow grease. Pinch off small bits of dough to form 1 1/2 inch balls. Place on a cookie sheet lined with parchment paper and place on the center rack of the heated oven. Bake until golden about 12–18 minutes. DO NOT OVER COOK or they will become rock hard. Remove to a cooling rack.
NOTES :
May be frozen.
To reheat when frozen: 300° for 10 minutes.