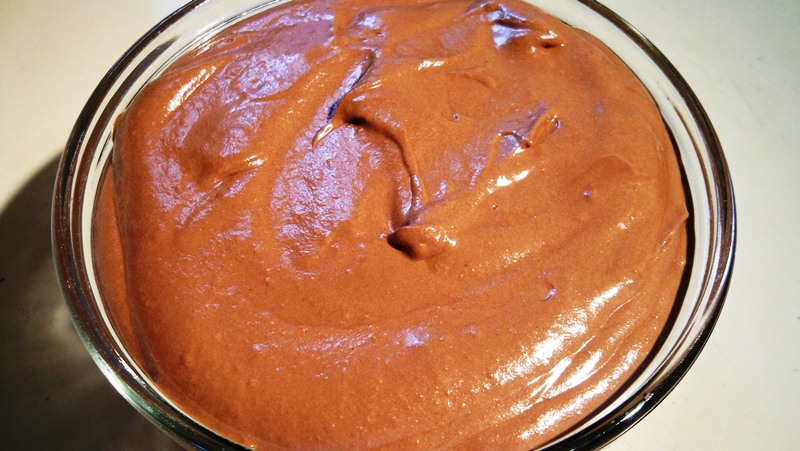 Click on picture for more images.
Combine chopped chocolate, cocoa powder, espresso powder, water and Courvoisier in either a double-boiler or a heat-proof glass bowl over a pot of simmering water. Stir often until chocolate is melted and the mixture is smooth. Remove from heat and set aside.
In a small bowl, whisk together with a hand mixer, egg yolks, 1 1/2 teaspoons sugar and salt until it lightens in color and thickens. Use a spatula to transfer all of the thickened egg mixture into a larger mixing bowl. Using a whisk, temper egg mixture in large bowl with a little of the melted chocolate mixture. When tempered, pour in the rest of the melted chocolate mixture and whisk to combine. Cool for 3 to 5 minutes.
In a clean bowl of a stand mixer, beat egg whites on medium speed until frothy, 1 to 2 minutes. Add remaining 1 1/2 teaspoons sugar, increase speed to high and beat until soft peaks form, about 1 minute. Stir a few times by hand to scrape up the bottom of the bowl. Using whisk, stir 1/4 of the egg whites into chocolate mixture to lighten it. Gently fold in remaining egg whites with rubber spatula until a few white streaks remain.
Now whip heavy cream at medium speed in the same bowl used to whip the egg whites, until the cream begins to thicken, about 30 seconds. Increase speed to high and whip until soft peaks form, about 15 more seconds. Fold whipped cream into mousse mixture using a rubber spatula, until no white streaks remain. Cover and chill for at least 2 hours or spoon into individual dessert dishes and chill at least 2 hours.